29.04.2008
New charges have been filed against Imad Eddin Barakat Yarkas AKA Abu-Dahdah, the convicted leader of an Al-Qaeda cell in Spain, and two of his accomplices (Muhamed Galeb Kalaje Zouaydi and Bassam Dalati Satut) who were sentenced in the same trial in 2005 for membership in a terrorist group.
Their latest indictment is based on evidence indicating further financing of other terrorist cells. Kalaje, who is serving a nine-year sentence in jail, allegedly used a company he established to transform €51,000 in December 2006 to Yarkas. Dalati, who has been on provisional liberty, was allegedly involved in the transaction, as evidenced by two bank checks found at his home having Yarkas as their beneficiary.
Yarkas was one of 18 found guilty among 24 defendants back in 2005, on charges of cooperating with Al-Qaeda. He was the alleged leader of an Al-Qaeda Spain-based cell, which raised money and recruited fighters for radical Islamic causes in Bosnia, Afghanistan, Chechnya and Indonesia. Yarkas and two others also faced charges for their involvement in the 9/11 attacks. They were accused of coordinating a meeting in July 2001 in Tarragona, Spain, where Mohamed Atta (the lead 9/11 hijacker) allegedly met with Ramzi Binalshibh and Mohamed Belfatmi (both suspected of aiding the hijackers) to finalize the plans for the attacks.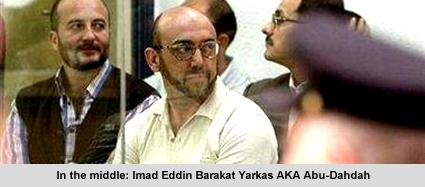 The final report of the congressional committee found no proof of any involvement of Yarkas with the preparations of the 9/11 attacks. Furthermore, as a consequence of this conclusion the Spanish court overturned its previous conviction of Yarkas with involvement in the 9/11 plot and reduced his sentence from 27 to 12 years in prison. More than that, throughout the years several networks which provided logistical assistance to Al-Qaeda's special operations unit** have been exposed and neither of them had any links to the activity of Yarkas.
Therefore, it seems Yarkas did not hold an operational position within Al-Qaeda's operational apparatus, and his exact role remains unclear. According to our assessment, Yarkas was a leading figure within the hierarchy of another Al-Qaeda apparatus operating in the international arena - the Dawa apparatus. It seems that alongside with the operational global apparatus (Al-Qaeda's special operations unit) acted the DAWA apparatus on a separate structure, and its main goals were to preach the Jihadi ideology and probably recruit new members.
It seems that the entire activity of the DAWA apparatus was subordinated to the security committee of Al-Qaeda, in order to prevent the penetration of western intelligence agencies to the ranks of the ogranization. The DAWA apparatus was composed of senior imams and clerics,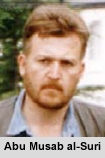 most of them veterans of the Afghan war, who were appointed by the DAWA apparatus in different locations throughout the world.
According to our assessment, some of the most prominent radical clerics such as Abu Hamza al-Masri, Abu Qatada al-Falastini, and Abu Musab al-Suri were part of this structure. Yarkas, due to his Syrian Muslim Brotherhood background and close relations with Mustafa Set Miriam (Abu Musab al-Suri) seems to have been a part of Al-Qaeda's DAWA apparatus as well.

---
** Al-Qaeda's special operations unit directs and coordinates all the operational activity of the organization in the global arena. This unit is responsibile for some of the most devastating terror attacks and plots conducted by Al-Qaeda, first and foremost the 9/11 attacks. To read CeifiT's special report on Al-Qaeda's special operations unit click here.